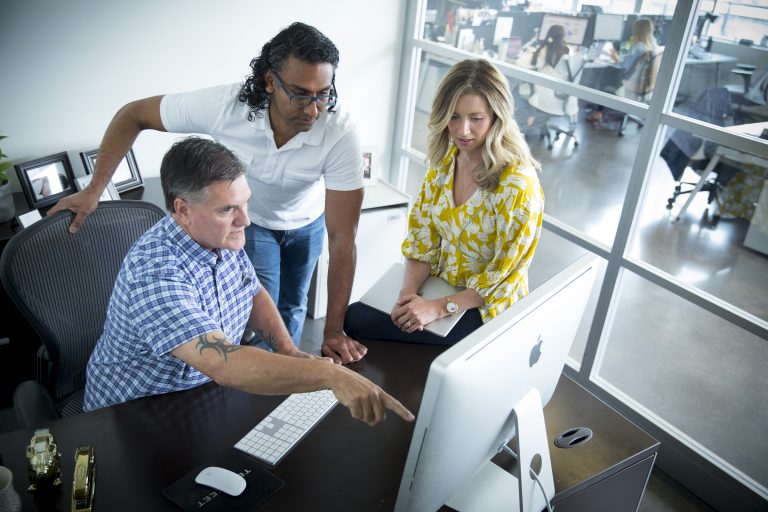 The organic search optimization discipline is more than twenty years old but many of the world's largest brands still struggle with maximizing their organic search potential. Streaming services are no exception, missing out on approximately 16 million website visits from poor search results. And, with 74% of consumers using search engines to make purchasing decisions about new brands and services, search visibility determines much of a company's revenue growth opportunity.
When a leading online streaming service began to lose Google market share to eight competitors, its customer growth stalled. The brand partnered with enterprise search technology company Terakeet to devise a strategy to win new customers and reclaim lost market share from competitors.
The ensuing partnership and its results were recognized by the US Search Awards, named to their shortlist for the 2022 Best Use of Search (B2C) award. The award specifically recognizes the strategies and campaigns that have been the most successful in enhancing the visibility of a website in the B2C field through technical implementation, innovative use of data, and creative use of content.
Terakeet completed extensive research using its proprietary software suite and found that the brand was losing online traffic and customers to non-traditional competitors — content hubs. It wasn't providing the informative content that searchers were engaging with across competing domains. Terakeet built a personalized strategy for the customer: a content-first approach supported by competitive analysis, technical SEO, and human-centered UX design.
Within 15 months of implementation, the brand saw a huge increase in search visibility, driven by over 3,000 page one rankings for both branded and non-branded terms. The terms spanned informational, comparative, and transactional queries. In the same timeframe, the partnership also resulted in 1.2 million clicks, ultimately driving traffic that exceeded original goals by 5,000%.
One reason for the massive gains in organic ranking keywords, traffic, and organic market share was that the streaming service quickly implemented the majority of Terakeet's recommendations. They also passed the reins of one of their most valued assets to Terakeet to publish much of the content themselves. This speaks volumes about the trust formed between Terakeet and its customer, as well as the results that can be achieved when exceptional technical recommendations are implemented.
Terakeet partners with customers, deeply integrating into their existing teams to develop insights-driven customer acquisition strategies and connect the right customers to the right brand at the right time. This integration, coupled with Terakeet's technology, enables strategic alignment and execution — accelerating organic customer acquisition while supporting brands' broader marketing and business goals. The emphasis on partnership creates results that make a resounding impact on a brand's bottom line.
"We're honored to be named a finalist for this award, along with other industry leaders," says Terakeet Chief Revenue Officer Shannon Reedy. "I'm proud of our team's creative and data-driven approach to our partnerships, like this one, that continue to drive business outcomes that exceed customer goals."
US Search Awards' recognition in this year's award program acknowledges the innovative and collaborative partnership between the Terakeet and brand's teams. It also celebrates the creative, data-driven strategies and research that led to measurable, successful business outcomes. Not only that, it demonstrated and confirmed the substantial, revenue-impacting value of alternative organic search strategies.
Read more about Terakeet's partnership with the online streaming brand here.
Website | Facebook | Instagram | Twitter | LinkedIn