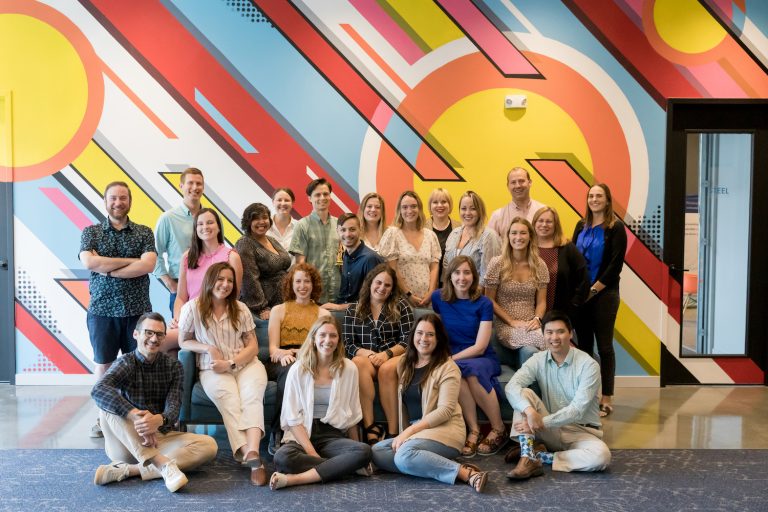 So many people contributed to the campaigns that Workshop Digital entered into the 2022 US Search Awards. The employees and clients that helped develop these projects have already celebrated the results, but it feels even more impactful to be able to share these stories with an even larger group of peers and professionals. Each of these submissions represents time, energy, and a passion for finding the intersection of data and humanity to help clients connect to the right audiences.
We are proud to be finalists in the Best Use of Search – B2B (PPC), Best Use of Search – Travel/Leisure (PPC), and Best Low Budget Campaign (PPC) categories. These categories represent some of our most exciting work, and in many cases, a great cross-section of employee skill sets across paid media, SEO, and analytics.
The resulting data for each project is presented, but what's harder to see in the case studies is all of the accrued and shared knowledge, deep research, and smart testing that helped the people of Workshop Digital achieve these client goals:
Our work with Super Radiator Coils required us to balance a need for a higher volume of leads with a desire to ensure those leads were also more qualified. The team found ways to connect the client with businesses that were looking for their products to achieve a cost per lead that was 20% lower than our target. More impressively, we more than doubled our annual target quoted lead value in less than 5 months.
Workshop Digital helped the Virginia Tourism Corporation promote travel campaigns to the state during an exceptionally difficult period for the travel industry, using better targeting and data to reach the right people and ensure they were taking the actions we needed them to. The results yielded a cost per lead averaging $2, well below the $10 target for 2021, and $5 target for 2022. Those leads paid off at a higher rate, as well, with 89% more revenue year-over-year from hotels and flight bookings generated through the Workshop Digital search and discovery program.
Long-term success isn't often equated with this type of award, but Workshop Digital's strategy to push through a fluctuating housing market helped Madison Homebuilders increase their number of leads while decreasing the cost to acquire those leads. Annual leads went up from 3,846 in 2019 to 6,335 in 2021, with a 34% decrease in cost per lead from 2019 to 2020.
"We are proud to be named as finalists in three US Search Awards categories this year! The recognition of our team's outstanding work supports our belief that passionate people create powerful results. Awards aren't the end goal, but they are great external validation that we are on the right path to building a better agency," said Andrew Miller, co-founder and VP of Strategy at Workshop Digital.
See what we're working on right now as we push for even better results for all of our clients. You can also reach out to us to talk about how we're using our unique experiences and knowledge across digital marketing – find us on LinkedIn, Twitter, or Instagram to join the conversation.