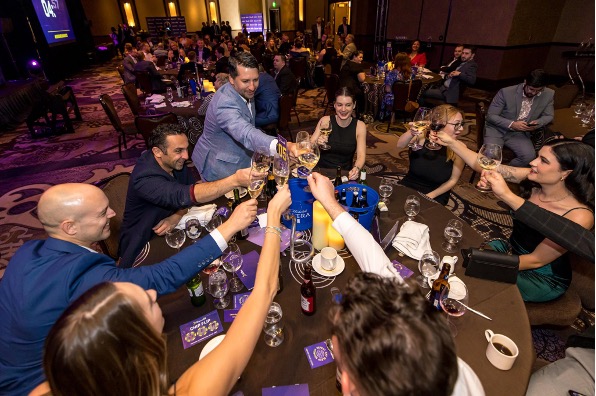 Adthena, an award-winning search intelligence platform for paid search advertising, were declared winners for Best Search Software Tool at the US Search Awards 2022.
Adthena provides customers with complete transparency over their competitors' strategies, giving them a holistic view of their entire search advertising landscape. How is this achieved? Through a unique combination of competitive analysis, strategic insights, and a team of experts that helps brands, marketers, and agencies dominate their competitive landscape.
Adthena and their prestigious clients were delighted to be shortlisted in seven categories at the US Search Awards:
Adthena, L'Oréal USA & Armani beauty – Best Use of Search – Retail / eCommerce (PPC)
Adthena, L'Oréal USA & Armani beauty – Best Use of Search – B2C (PPC)
Adthena, L'Oréal USA & Armani beauty – Most Innovative Campaign (PPC)
Adthena, L'Oréal USA & Armani beauty – Best PPC Campaign
Adthena, L'Oréal USA & Armani beauty – Best Use of Data (PPC)
Adthena's Local View – Best Software Innovation
Adthena's Local View – Best Search Software Tool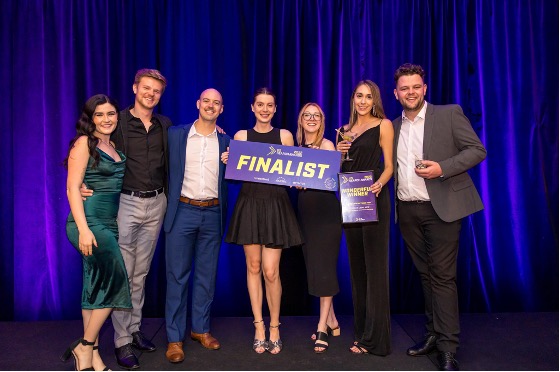 To be nominated in seven categories is a stand alone success and both teams had a night of celebrating this achievement.
And the winner goes to…
At the ceremony, Adthena claimed success after beating eight others in the Best Search Software Tool category, bringing a total of 10 awards for 2022 – and counting! This is the second year in a row that Adthena has won for Local View at the US Search Awards and the sixth time Local View has won in 2022 alone.
It is a tremendous honour to win at the US Search Awards and be recognized, rewarded and celebrated among the very best in PPC, SEO and Content Marketing across the nation. To top it all off, our multi-award-winning innovation received the highest praise from judges:
"Outstanding granularity when it comes to data, not only thanks to the geotargeting but also the competitive analysis, helping customers make better decisions. The use of AI to make suggestions is equally impressive. Local View is an impressive tool that offers insights into almost every possible PPC strategy. The software is bringing amazing results to the customers using it." US Search Awards Judges 2022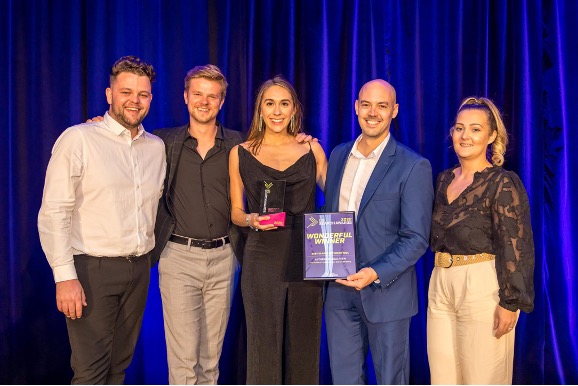 Adthena's winning product: Local View – the future of location-based marketing
Adthena's ground-breaking innovation, Local View, is like no other. It was developed to empower marketers to understand and navigate their local search landscape like never before, and gain more value from PPC budgets. It enables marketers to understand their market shifts and competitor moves at custom locations so they can stay ahead of competitors, improve overall ROI and dominate on a local level.
The idea blossomed as a result of the Covid-19 pandemic that caused a major shift in global online consumer behavior, leaving an inundated number of people searching by location. As marketing by location requires a considerable amount of consumer insight, and coupled with Google's ever-increasing privacy restrictions on data, it was clear advertisers needed far more local intelligence to run PPC efficiently.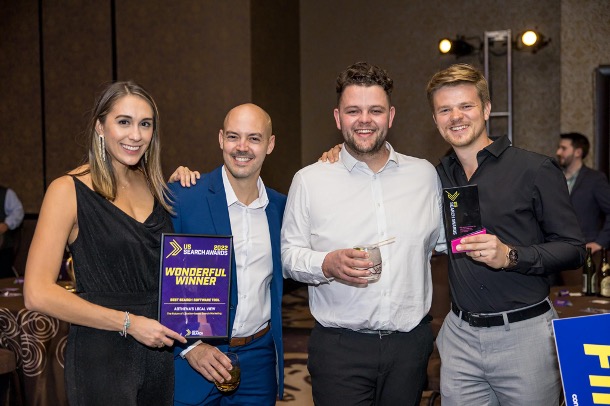 How does the tool work?
Our one of a kind Local View solution uses advanced AI technology to provide the location-based analytical power marketers need to understand consumer search habits, the competitive landscape, and location-specific threats and opportunities.
By giving our customers a comprehensive Local View of this data, they can specify the locations they want to target, and we generate a custom Whole Market View defined by their search presence and advertising activity. It really is the future of location based marketing.
Watch the video to learn more.
Success at a local level
After its first year, Local View has acquired 43 major brands in diverse verticals monitoring 800+ locations, and is routinely achieving results for customers such as +15% market share and +20% Click Through Rate.
Since the pandemic, consumers are continuing to shop locally. Local View is positioned to capitalize on its first-to-market advantage and become the integral part of any search marketer's toolkit for years to come.
Find out more about Adthena's Local View.
See what we get up to
Want to see what Adthenians get up to on a daily basis? Head over to our LinkedIn to see the latest and follow us along on our journey to help marketers dominate their competitive landscape.