Walls are crumbling across the entire marketing industry between brands and creators, the upper and lower funnel, digital and experiential, paid and organic. Brands are facing an imperative to prioritize holistic strategy and planning or fail.
That's why we're thrilled that the US Search Awards has recognized the work Wpromote has done to break down a silo that has long plagued marketers: the separation of paid and organic search.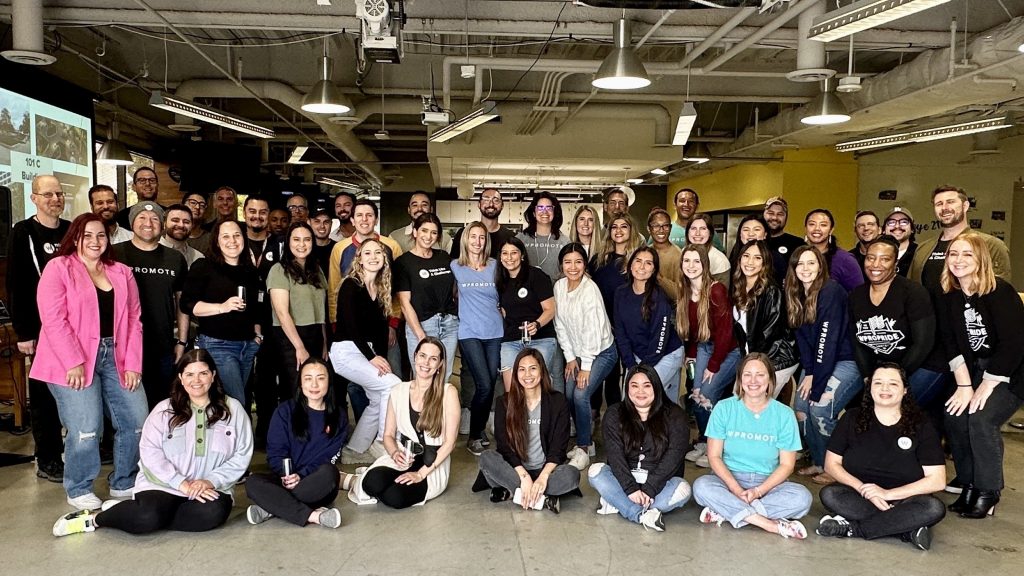 We take an integrated, audience-first approach to all media planning, and nowhere is that more important than on the SERP. In many ways, a holistic approach to search is an example of a much bigger shift in marketing that is forcing brands to make decisions with the customer front of mind and build more seamless experiences and opportunities for interaction across the funnel.
How a holistic search strategy helps brands dominate the SERP
The increasing complexity of the SERP, interconnectedness of the user experience on search engines, and the ever-changing landscape of algorithms and campaign types leave us with no doubt that an integrated approach is critical.
As Google and other search engines continue to develop the SERP into a one-stop shop for users through new result types, ad formats, and zero-click offerings as well as AI-powered features, brands are no longer just looking to rank. They're on the hunt for ways to dominate entire categories of keywords and fully brand high-value SERP pages.
That's impossible without a full slate of organic and paid tactics that aren't just complementary but working together toward those goals across everything from feed-based shopping results to precisely crafted written content to video, images, and more.
"Holistic search is hugely important for brands looking to drive efficient growth, but it's often under-utilized because it's so challenging to bridge the gap between organic and paid," explains Jayme Hoy, Wpromote's Vice President of Paid Search. "Collapsing those silos is only getting more critical because of how quickly the search landscape is changing."
An integrated strategy ensures that organic search initiatives act as an accelerator, growth catalyst, and model for improving relevancy, creating demand, and fostering the best on-site experience. Paid media depends on high-quality content, SEO-driven information architecture, and on-site best practices to drive efficiency and ROI; that's not possible through a siloed approach.
All of this needs to be tied together through data-driven content and creative prioritization, production, and continuous optimization that creates a consistent through-line for users across the entire SERP. Wpromote is helping our clients bridge gaps across disciplines, functions, and organizational silos to make that vision a reality.
The Wpromote approach to integrating paid and organic search
Several key trends are impacting marketers' ability to build and execute holistic search strategy in both positive and negative ways:
Data restrictions affecting targeting and measurement, the bread and butter of paid performance media, to protect user privacy

The rise of automation across paid search and the corresponding change in the ability of PPC experts to exert the same level of granular/manual control over placement and bidding

The fast-changing role generative AI-powered search will play in the future

The growing necessity of a full-funnel strategy to reverse performance plateaus on paid channels and sustain long-term growth
To take on these challenges, Wpromote is helping brands deploy a combination of paid and organic search tactics. Our SEO experts are responsible for building brand authority, filling the funnel, and driving qualified traffic that can be converted with the right mix of performance marketing tactics. They also specialize in leveraging organic data as a key source for privacy-resilient insights into customer behavior and intent.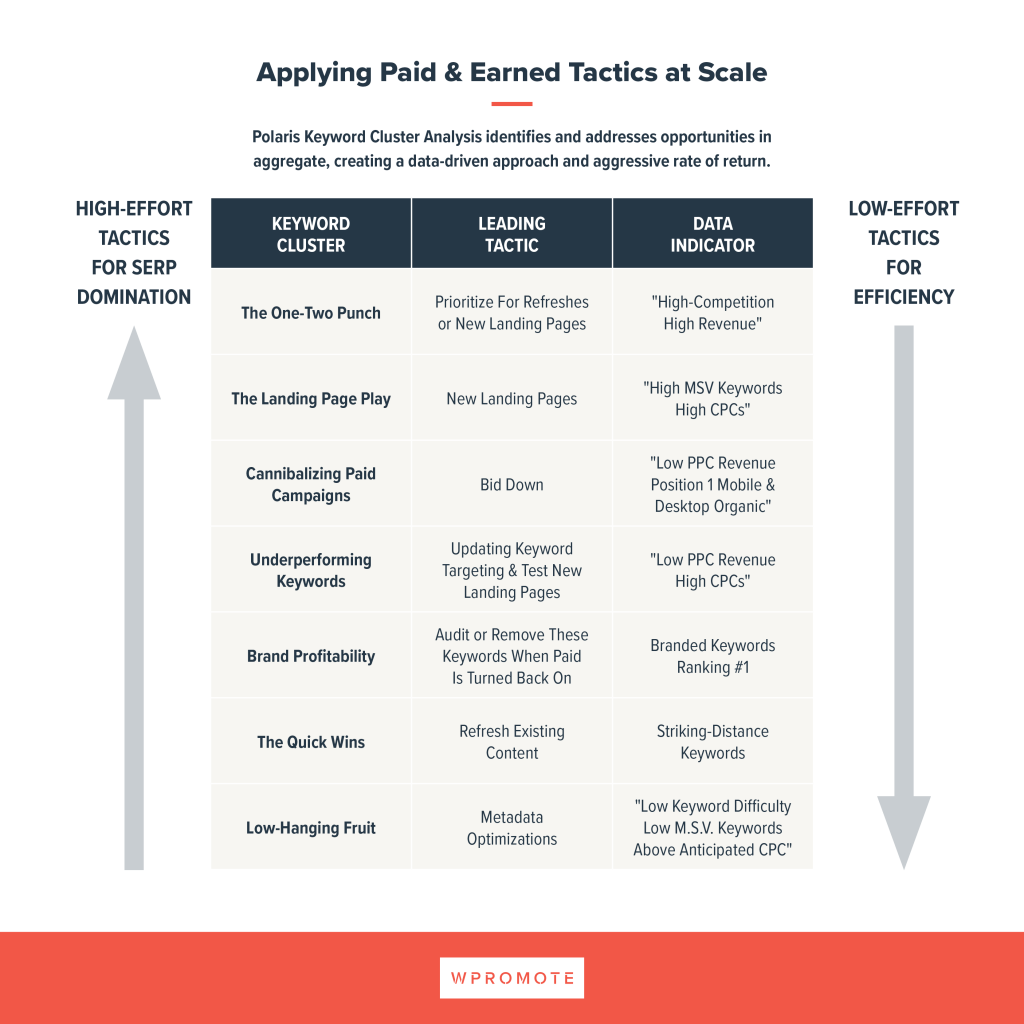 Hoy shared that "our exceptional teams have worked extremely hard to implement a truly holistic approach to search for our clients so they can optimize demand capture without decreasing profit. Making the short list for Best Large Integrated Search Agency from the US Search Awards validates everything they've achieved so far and will continue to accomplish for our clients in the future."
Wpromote's organic marketers work closely with our best-in-class paid search team, which focuses on increasing brand awareness by filling nonbrand gaps and capturing market share from competitors at the top of the funnel and driving conversions, working in tandem with an SEO team to get more precise about keyword targets using privacy-resilient search intent insights.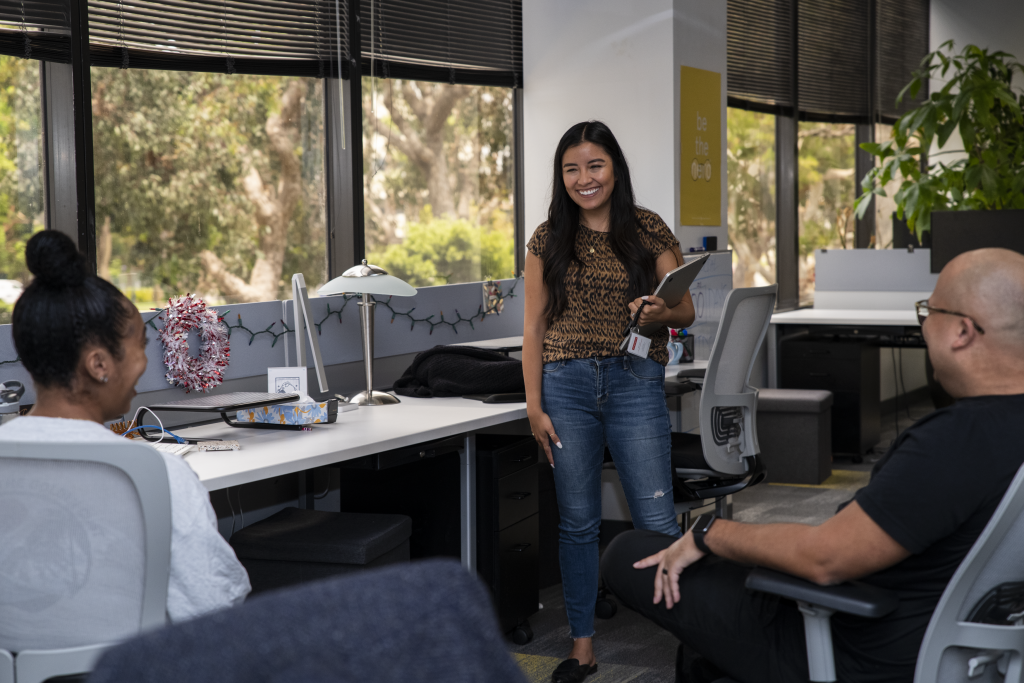 We explore the paid-organic channel alignment for our clients by deploying organic vs. paid pressure tests, using these tools to identify areas of opportunity and determine the impact of paid and organic campaigns on core keywords. That helps us answer important questions like "is organic search capitalizing on this traffic or are we losing out to competitors?" and "can we drive stronger return on these terms?"
Our teams use those insights to ensure we are removing assumptions from the equation so we can determine the right holistic SEO/PPC approach, get the most out of the media budget, and set clients up for effective SERP domination.
Wpromote's VP of Earned Media Rachel Bucey explained why the recognition around the agency's leadership in this integrated approach to search is so important: "We are thrilled to spearhead the shift into a holistic search-first landscape. True collaboration comes with challenges, but the resulting benefits to your audience—seamless, personalized, and rewarding engagements—make these challenges worthwhile. By treating paid and organic tactics as a unified toolbox, we can decide which marketing moments we look to achieve through effort and which we seek to secure with our budget."
We recently conducted an analysis of client accounts running integrated PPC and SEO campaigns to understand the effect of a holistic search approach: organic-assisted revenue for paid search increased by 293% once SEO was added to the account.
Holistic search requires integrated data
One big reason Wpromote is a leader in holistic search is our unique approach to data and technology.
Data is a critical component of a successful integrated search strategy, and we look to combine technology and expertise in novel ways to identify opportunities for clients to outsmart the competition, generate unique insights that drive holistic performance gains, and get a clear understanding of the way the SERP is changing and what is required to win at the search bar now and in the future.
Bucey called out the importance of both technology and collaborative culture to achieving holistic search success, explaining that she is "immensely proud of how Wpromote has fostered a culture that values cross-channel achievement and invested in proprietary technology that streamlines silo-free delivery."
Our R&D teams work directly with our paid and organic teams to develop the cross-functional tools necessary for a holistic approach to search. They then build those solutions directly into Polaris, Wpromote's proprietary marketing technology platform, as part of the Wayfinder Suite of integrated search tools, including:
Keyword Cluster Analysis: Applies machine learning to mass amounts of cross-channel search data to create unique sets of keyword cohorts so paid and organic teams can collaborate effectively on a keyword-level approach to optimizations, budget, and on-site content

Content Inventory Analysis: Audits on-site content performance to inform more efficient, data-driven editorial decisions, including bridging gaps in cross-channel amplification, removing poor-quality pieces, and repurposing or reiterating successful content types

Keyword Weighting System: Objectively scores keyword opportunities based on monthly search volume, current rank, intent, cost-per-click, and product category to identify which optimizations will have the highest holistic marketing impact

Content Opportunity Analysis: Weighs key factors across paid and organic search to inform content planning by identifying and prioritizing specific content based on level of effort and likelihood and speed of return
Ready to learn more about why Wpromote made the shortlist for best in integrated search and how we can help your business? Get in touch with our experts.