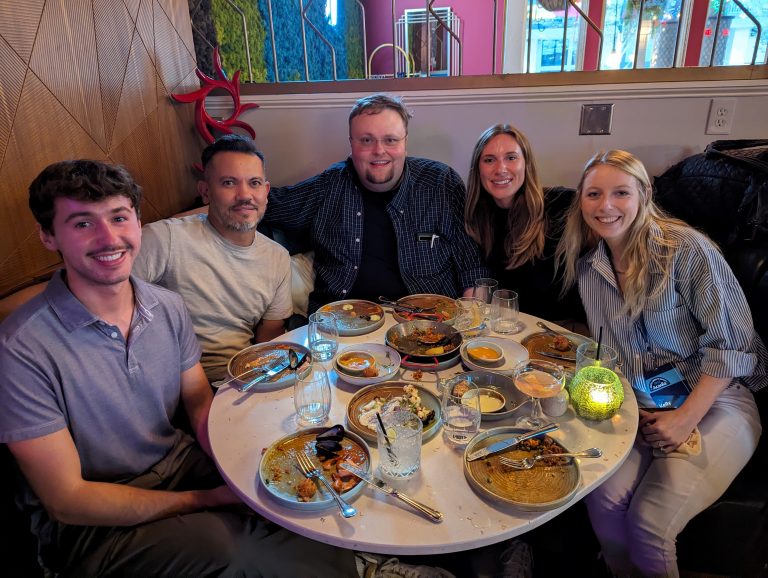 Objectives
Making yourself feel more beautiful and confident is a very local pursuit. When a consumer finally gets the courage and time to reach for a provider near where they live, there is one short moment in time where they are researching and considering local options. Ideal Image caters to individuals seeking to enhance their appearance and boost their confidence with a diverse array of services – from Botox to Ultherapy. Each Ideal Image location has appointment slots to fill, and local competitors who offer unique value propositions.
Our mission was clear: to supercharge Ideal Image's organic search visibility and significantly boost their lead generation in specific markets year-on-year, while helping the client reduce its dependence on paid media to drive a healthier bottom line. Early successes had us expand and deploy our local SEO strategy to all U.S. locations. Our challenge was to craft a hyperlocal strategy that scales beautifully without busting the budget that ranged between $100,000 to $180,000.
The result? A 39% increase in leads in the 5 month period following execution.
The Challenge
Given the wide variety of services offered across 173 unique locations, crafting a hyperlocal strategy that would be effective at such a scale was no easy task. Understanding the breadth of offerings was essential. We focused on three services: Botox, CoolSculpting, and Laser Hair Removal, which promised maximum impact. We had to create 519 pages in total across all 173 locations which focused on our three key services, aiming to optimize required unique and specific details to ensure effective local SEO.
The implementation phase demanded creative solutions, agility and an obsessive focus on local details that are not sexy but absolutely critical. We built location-specific service pages and optimized existing location pages across 173 branches – a total of 519 pages in the span of 9 months. This was not just pressing some AI button to toss out 519 random pages, rather each location had to have a unique city-level page, a page for each of the three key services, and more – all written with custom copy specifically tailored for that service and location .
Figure 1: Branch & Branch/Service Pages
Competitive analysis steered our content strategy, providing exact recommendations for headings and content length for each page, tailored specifically to grapple with the unique set of competitors in each locale. This wasn't just local, this was highly customized hyperlocal. In the example of Detroit, we customized local copy for each of the three branches: Allen Park, Novi, and Rochester Hills based on the content that was helping their competitors rank well within their respective borders. Then, for each location a city-level service page was created for Botox, Coolsculpting, and Laser Hair Removal with every one of these pages receiving unique, original copywriting from a human author.
Creative Solutions
Our operational creativity shone through when we deployed a Headless CMS, allowing us to seamlessly integrate new and optimized content for easy launch and quality checks. Our team would take the content from creation and markup the HTML, perform internal linking, and enter it into a system whereby the Ideal Image dev team could check it and set it live. This significantly reduced the amount of time the content would need to spend in the developer queue for review and deployment.
We didn't stop at the website; we managed listing information and optimized Google Business Profiles and Bing Places across all 173 locations. Our team stayed creative, posting engaging content weekly, and exploring additional citation opportunities on an ongoing basis. Once we began creating posts on a weekly basis for our locations towards the beginning of February 2023, we noticed a significant increase in visibility of our locations showing up in the Map Pack on Google and an influx in leads coming from Map Pack listings.
Results
Figure 2: Brand Demand vs Organic Leads
This chart showcases the relationship between Google Trends data and Organic Leads generated for Ideal Image from April 2022 to April 2023. Despite a year-on-year decrease in search interest for 'Ideal Image' on Google, as shown by the downward trend, our SEO efforts have maintained a relatively steady stream of Organic Leads. Notably, even as Google Trends data dips, our strategically optimized local SEO approach has allowed us to maintain, and in certain months even increase, lead generation
Our partnership with Ideal Image is a testament to our adaptable and effective approach to hyper-local SEO. Despite an intricate service portfolio (over 10 unique treatments made even more complex by body part and skin type), multiple locations (173 locations), and an economic downturn that shrunk brand demand by 32%, we grew the share of voice in a shrinking market. We used our client's media market data and our keyword research to make data-driven SEO market prioritization decisions for maximum impact.If you want to learn more about our hyperlocal SEO strategy for Ideal Image and more about Acadia's services, please visit our website.