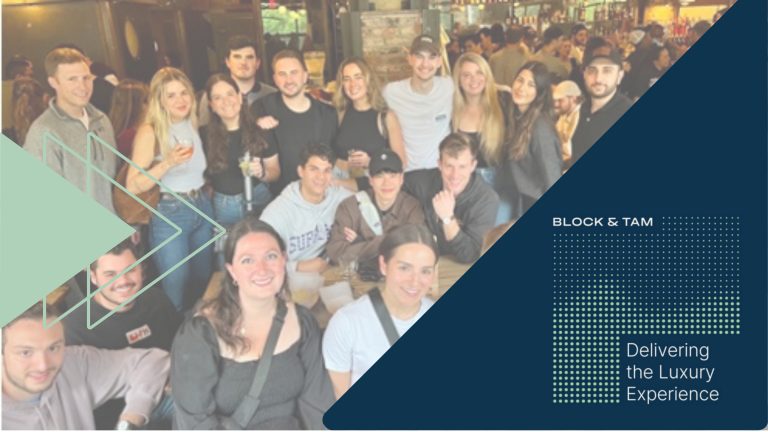 The prestigious US Search Awards is delighted to announce that Block & Tam, the award-winning Digital Marketing Agency, will be in attendance at the upcoming US Search Awards ceremony in October 2023. Block & Tam has received nominations in four highly competitive categories, reflecting their exceptional performance in the digital marketing landscape.
Block & Tam's nominations include:
Best Large PPC Agency: Recognizing their outstanding expertise and achievements in Pay-Per-Click advertising.
Best Use of Search – Fashion: Highlighting their innovative and effective strategies within the fashion industry.
Best PPC Campaign: Acknowledging their excellence in crafting and executing Pay-Per-Click campaigns.
Best SEO Campaign: Celebrating their remarkable success in Search Engine Optimization campaigns.
Block & Tam has built an impressive client portfolio, with an emphasis on luxury fashion brands such as Alice & Olivia, Veronica Beard, and Motherhood, amongst other notable companies. Their expertise in PPC, SEO, Social Media, and data analytics has consistently driven extraordinary revenue growth and cost efficiency for their clients, helping them reach new levels of success.
Under the visionary guidance of CEO Brittany Eber, Block & Tam has nurtured a culture steeped in innovation and a commitment to data-driven decision-making. Eber's unwavering dedication to transparency and delivering a personalized experience has not only established the agency as a paragon of excellence but has also cultivated enduring partnerships with globally renowned brands.
Pete Newman, Chief Commercial Officer at Block & Tam, expressed his excitement about the nominations, "We are very proud to have been shortlisted by the US Search Awards for no less than four awards in 2023. Our sole focus for the past five years has been to bring unrivaled client service, attention to detail, and expertise to our clients, so to be recognized in these categories at such a prestigious event is an honor – and a reflection of our fantastic team and clients. Good luck to all entrants, and we can't wait for a great night on the 18th October."
The US Search Awards ceremony is a momentous event in the digital marketing industry, celebrating outstanding achievements and innovation within the sector. Block & Tam's multiple nominations underscore their dedication to excellence and their ability to consistently exceed client expectations.
Don't miss the opportunity to witness the digital marketing industry's best and brightest at the US Search Awards ceremony in October 2023. Stay tuned for updates and announcements about this exciting event. For more information about Block & Tam please visit their official website at BlockandTam.com.
About Block & Tam:
Block & Tam is an award winning digital marketing agency that masters the key performance channels to drive unparalleled business growth for their clients. Their team of senior expertsunlock powerful insights within your data, connecting the dots to make sense of the metrics, build your brand, and drive business growth through effective, multi-channel digital marketing solutions. Block & Tam does all the work and analyzes the channels, so you don't have to.